Login
To start the web client within a browser you must enter the URL address of the inoTRACKER Default Site (any subpage is of course also possible), you will then be asked to login to the system. It is not possible to bypass authentication. If you do not know the web address of inoTRACKER, please contact your administrator, who knows about the network structure of your company and the inoTRACKER installation.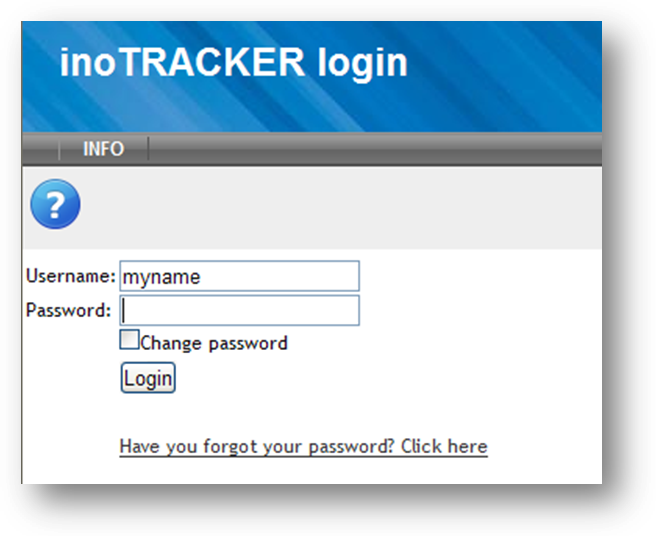 It is necessary to enter the Username and the corresponding Password. Those are provided by the inoTRACKER administrator and do not have to be identical to the login information of your operating system (for example Windows™). After entering the required information the requested page can be accessed by clicking on the button [Login].
Hint: It is possible, that you are asked to change your password after login. This could be specified by your inoTRACKER administrator and is only required once. After changing your password, your previous password is not valid anymore and you have to use the new password from now on. If you forgot your password, you can request a new one by clicking on the link "Have you forgot your password?". You will receive your new password by e-mail. In case you have not provided an e-mail address, please contact your administrator.